The Importance of Routine Oral Cancer Screenings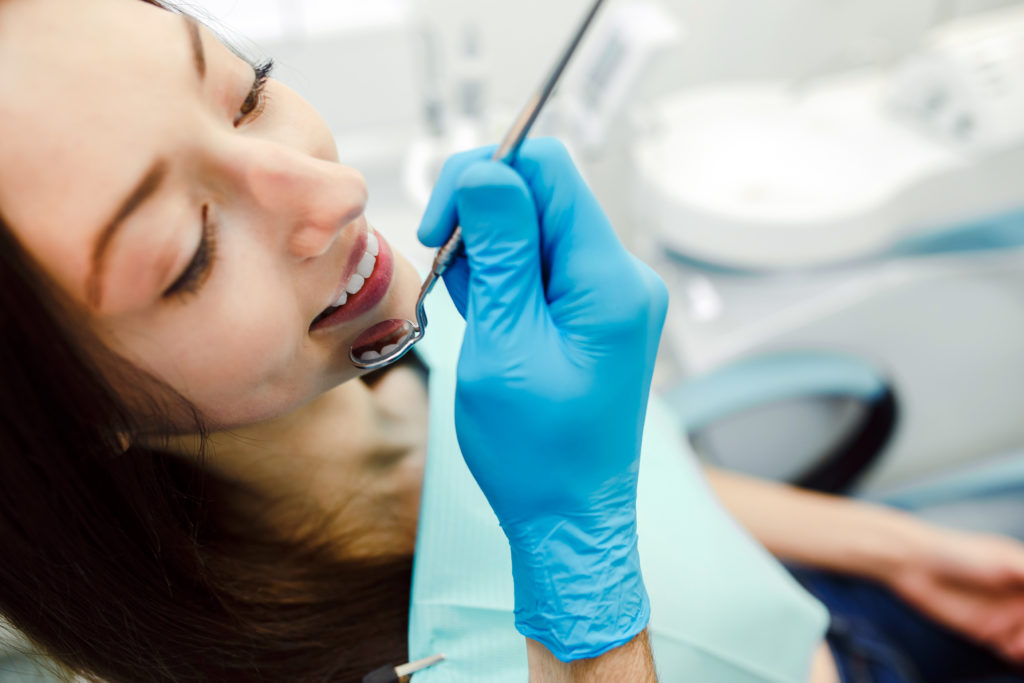 According to the Canadian Cancer Society, approximately 4,700 Canadians were diagnosed with oral cancer in 2017. Out of those cases, 1,250 ended in fatality.[1] These statistics are undoubtedly scary. However, the majority of deaths caused by oral cancer are due to late detection. In fact, oral cancer is quite treatable when diagnosed at an early stage. That is why Dr. John VandenBrink offers oral cancer screening at Glenora Family Dental in Edmonton.
More about oral cancer statistics
Risk factors for oral cancer increase with age. Therefore, patients who are over the age of 45 have a higher probability of developing the disease. Statistics suggest that men are more likely to have oral cancer, as well. According to the same 2017 study referenced above:
3,200 males were diagnosed with oral cancer – 860 deaths
1,450 females were diagnosed with oral cancer – 400 deaths
Exploring risk factors
When it comes to the development of oral cancer, there are several known risk factors. Some of these include:
Tobacco use: Unsurprisingly, tobacco use is one of the primary risk factors for oral cancer. The more frequent the use, the more likely it is to cause cancer.
Alcohol: Excessive alcohol consumption is another major risk factor. The probability of developing oral cancer increases exponentially if alcohol is combined with tobacco use.
HPV: Certain types of the human papillomavirus have been linked to oral cancer, specifically HPV-16 and HPV-18.[2]
History of cancer: Individuals who have previously had oral cancer – or cancer of the lungs, larynx, esophagus, or cervix – are more likely to develop the disease again. This is especially true if alcohol or tobacco use is prevalent.
Sun exposure: Lip cancer is more likely to develop in patients who spend a significant amount of time in the sun.
Weakened immune system: Anytime the immune system is weakened, there is a higher risk for cancer and other illnesses. In addition, those with compromised immune systems are also more likely to develop HPV, another risk factor for oral cancer.
Poor oral health: Oral bacteria can cause tooth decay and gum disease. If left untreated, these conditions worsen. Recent research suggests that individuals with poor oral health are far more likely to develop oral cancer.
What is involved in an oral cancer screening?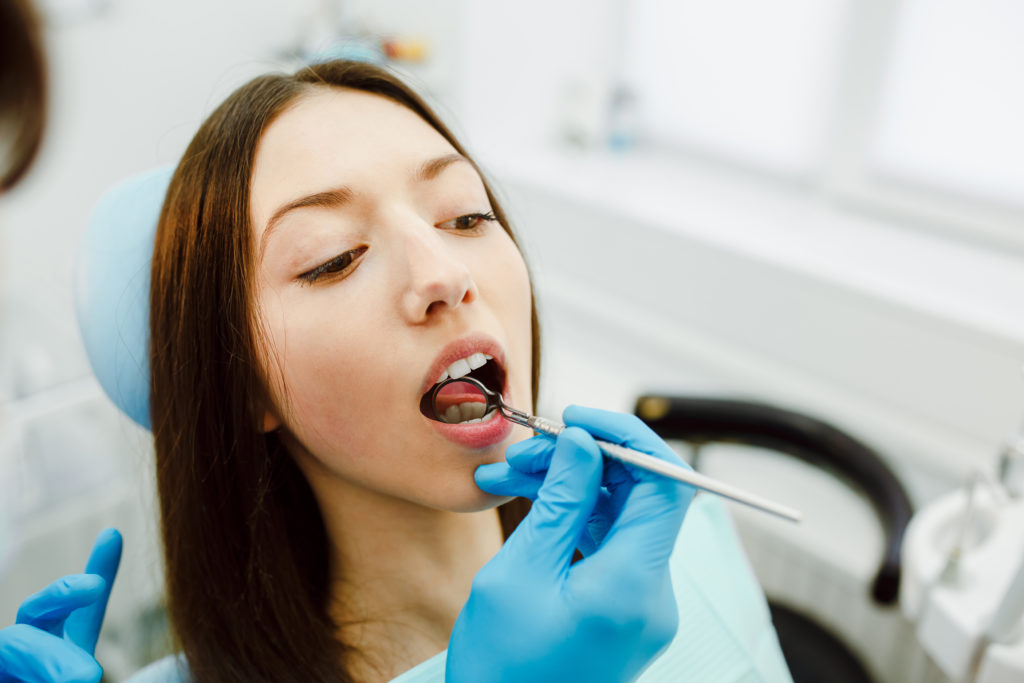 Early detection requires a diagnostic examination for symptoms of oral cancer. During a screening at our Edmonton clinic, Dr. VandenBrink will visually assess the head, neck, gums, cheeks, lips, tongue, and surrounding tissues. He will also palpate to feel for any lumps, bumps, or other abnormalities, and will evaluate speech, breathing, swallowing, and facial symmetry. From start to finish, this entire process can be completed in only five minutes.
Signs and symptoms of oral cancer
Routine oral cancer screenings are important. However, there are a few signs and symptoms you can watch for between visits as well. These include:
Red or white patches
Pain when swallowing
A lump in the mouth, or on the tongue or lip
Swollen lymph nodes
Slurred speech
Swollen salivary glands
Unexplained bleeding in the mouth
Numb or tingling sensation on the lips or tongue
Oral cancer prevention tips
There are several guidelines you can follow to reduce your risk for oral cancer. For example:
Attend all routine dental visits
Practice good oral hygiene at home
Stop the use of tobacco products
Reduce or eliminate alcohol
Apply sunscreen and lip balm with UV protection whenever you go outside
Eat well-balanced and healthy diet rich in vitamins and nutrients
Learn more about oral cancer screenings
Early detection is the primary defence against oral cancer. To learn more, contact our Edmonton, AB dental practice online or give us a call at 780-452-5700.