Cosmetic Fillings and Bonding
Remember patching up your favourite pair of jeans, or that hole in the wall?
Dental fillings are patches too, and are one of the most common procedures in the world of dentistry. They're completed for many reasons, but most often to prevent cavities from developing further.
Colour-matched composite fillings
When repairing broken or chipped teeth, Glenora Family Dental uses composite, tooth-coloured fillings to provide you with the most natural look possible. This material is designed to match the rest of your smile, virtually undetectable to the naked eye.
Bonding for cosmetic reasons
Tooth bonding is the process of applying a colour-matched resin to repair a tooth that's discoloured, fractured, chipped, or decayed. This cosmetic dental procedure can also be used to make teeth appear longer.
You may not have been born with a perfect smile - something that makes us all unique - however, you always have the option of making cosmetic improvements to your smile.
If you're curious about dental bonding or cosmetic fillings, we're only a phone call away - (780) 452-5700.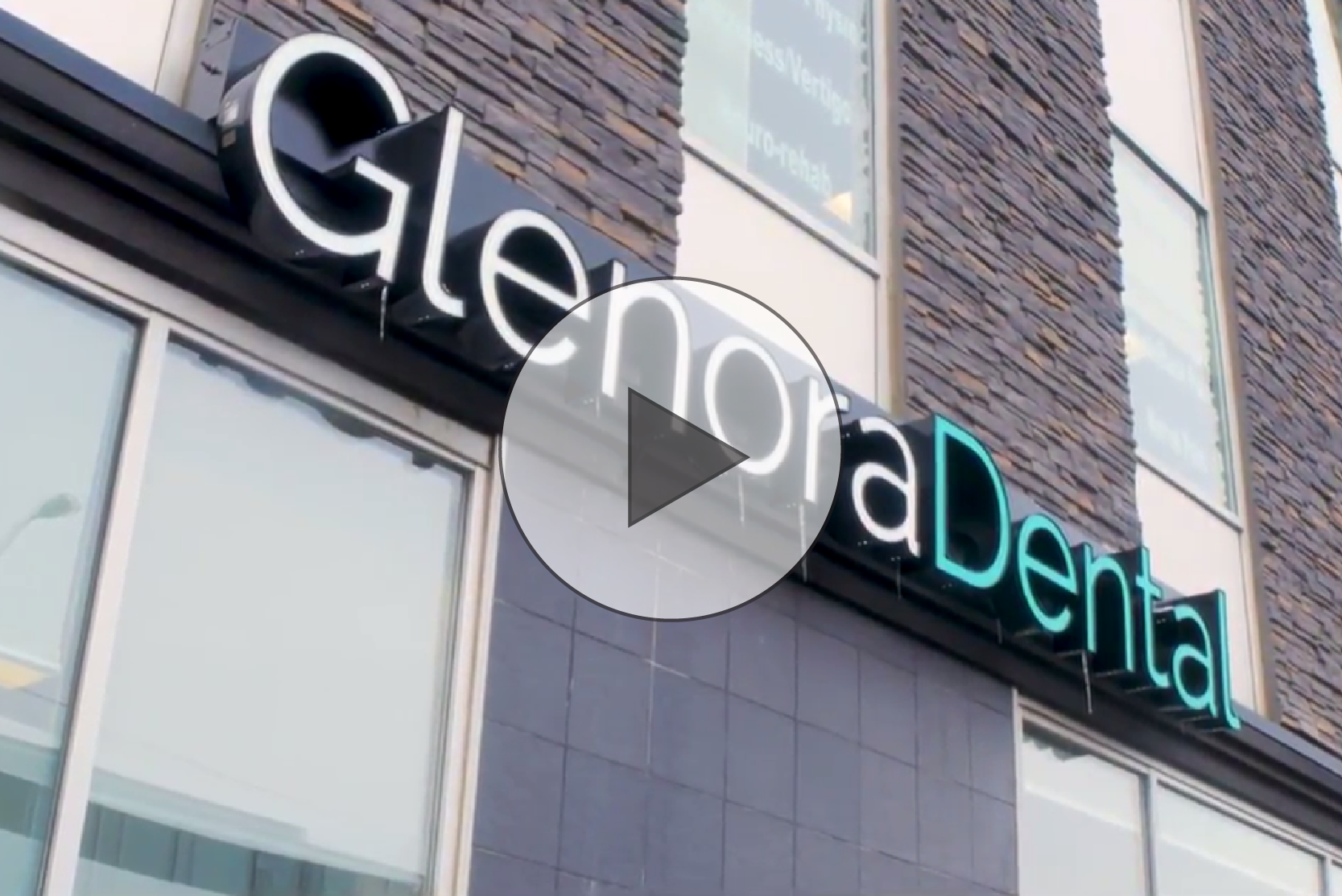 | | |
| --- | --- |
| Monday | 7:00 am - 3:00 pm |
| Tuesday | 7:00 am - 3:00 pm |
| Wednesday | 7:00 am - 8:00 pm |
| Thursday | 7:00 am - 8:00 pm |
| Friday | 8:00 am - 4:00 pm |
| Saturday* | 9:00 am - 2:00 pm |
| Sunday | Closed |
* Alternating weeks open
Dr. John VandenBrink
Tel: (780) 452-5700
10534 124 St. NW #112
Edmonton, Alberta
T5N 1S1