Dear Valued Patient,
While we have done our best to keep our doors open for you and your family during these challenging times, we have now been asked by the government to only provide "essential treatment" and not provide routine dental care. As such, and because we would NEVER shut our doors completely to our community, we have re-arranged our team here in order to continue to remain open and operate for you in the event that you, your family, or anyone you know requires "essential treatment" or "emergency treatment." Should you require anything from us, even if its just to call in and ask questions, please call us at our regular telephone number (below), and we will do everything we can to help you, triage your situation over the phone, and if necessary, bring you in to see the doctor.
Thank you for your understanding.
From dental exams and cleanings, to cosmetic, restorative, emergency and preventive care, we offer it all.
Learn More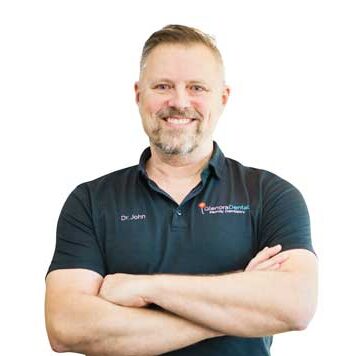 Welcome to Glenora Dental Family Dentistry
located in Edmonton, AB.
Dr. John VandenBrink and his team are pleased to welcome you to the beautiful and cozy place that we call home. We're committed to serving you and your family with care, compassion, and kindness, aiming to make your experience with us as comfortable as possible.
Located in Edmonton, AB and serving areas such as Glenora, Oliver Square, Westmount, the Brewery District, downtown Edmonton, and Inglewood, Glenora Family Dental offers a wide range of dental services to help you and your family stay smiling. Whether you have a dental emergency, or simply want to schedule a cleaning or exam, our team at Glenora Dental is here for you.
What to Expect When You Visit
| | |
| --- | --- |
| Monday | 7:00 am - 3:00 pm |
| Tuesday | 7:00 am - 3:00 pm |
| Wednesday | 7:00 am - 8:00 pm |
| Thursday | 11:00 am - 8:00 pm |
| Friday | 8:00 am - 4:00 pm |
| Saturday* | 8:00 am - 4:00 pm |
| Sunday | Closed |
* Alternating weeks open
Dr. John VandenBrink
Tel: (780) 452-5700
10534 124 St. NW #112
Edmonton, Alberta
T5N 1S1