Grinding teeth, sore jaw, waking up with a headache?
Grinding your teeth - or if you prefer the medical term, Bruxism - affects many adults and children. Sore jaws, waking up with a headache, or even chronic grinding while you sleep are symptoms of teeth-grinding, and can cause serious problems to your teeth.
Because keeping those chompers healthy and intact is our top priority, Glenora Family Dental offers our patients various dental appliances - such as mouth guards and night guards - to keep your teeth safe.
Night guards - also called occlusal splints - are removable dental appliances that are carefully molded to fit the upper or lower arches of teeth. They are typically made of a heat-cured acrylic resin, and are usually used on either the upper or the lower teeth, termed maxillary splints or mandibular splints.
There are several reasons for Dr. VandenBrink to present an occlusal splint as your treatment option:
To protect your teeth.
To ease muscle tension and stabilize the jaw.
To help reduce teeth wear caused by grinding.
Do you or your children play sports? If so, sports guards may be a good choice for your family. Sports guards can be used by anyone who plays contact sports; however, even those participating in other recreational activities and non-contact sports pose the risk of injury to the mouth. Everyone can benefit from wearing a protective mouth guard when engaging in these activities. With a custom-fit sports guard, you will be doing your best to keep your mouth safe and reduce the risk of concussion. Our custom sports guards will fit comfortably in your mouth so you can breathe, swallow, and talk with ease.
Glenora Family Dental offers mouth guards in a wide variety of colours and patterns so that you can choose one to suit your personality, or even match your team's jersey!
What steps are involved in preparing for a mouth guard?
Custom-fitted mouth guards are individually designed and made at our clinic. You will be scheduled for a 30-minute appointment at which time a custom impression of your mouth will be taken. Dr. VandenBrink will fabricate your guard from this impression, and your mouth guard will be ready 1-2 days later. At this time, you will try it on to ensure it is comfortable, and Dr. VandenBrink will make any fit adjustments necessary during your appointment.
If you think you could benefit from a mouth guard, stop by Glenora Family Dental, or give us a call to book an appointment – (780) 452-5700.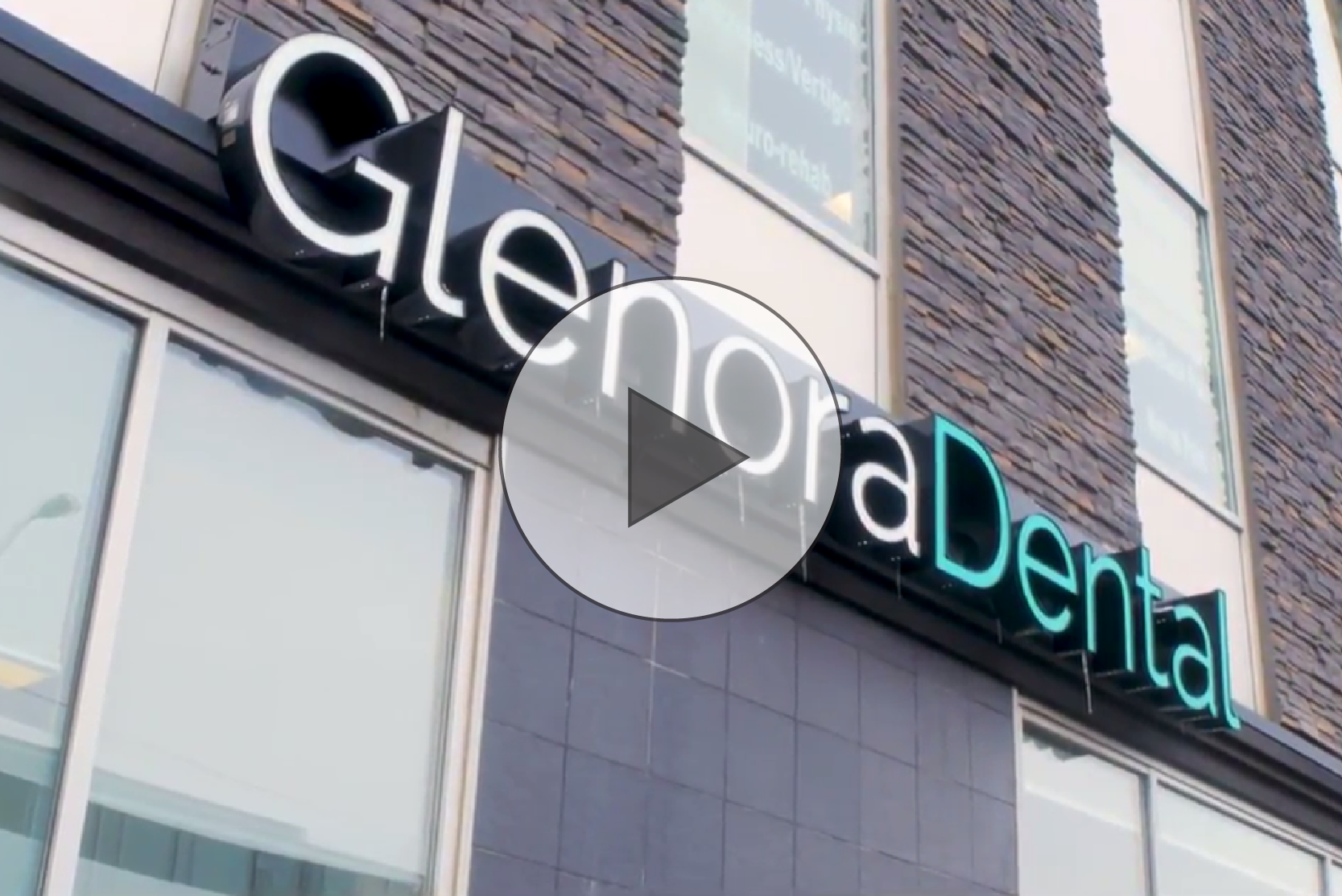 | | |
| --- | --- |
| Monday | 7:00 am - 3:00 pm |
| Tuesday | 7:00 am - 3:00 pm |
| Wednesday | 7:00 am - 8:00 pm |
| Thursday | 7:00 am - 8:00 pm |
| Friday | 8:00 am - 4:00 pm |
| Saturday* | 9:00 am - 2:00 pm |
| Sunday | Closed |
* Alternating weeks open
Dr. John VandenBrink
Tel: (780) 452-5700
10534 124 St. NW #112
Edmonton, Alberta
T5N 1S1