You could be suffering from Temporomandibular Joint Disorder (TMJD), a syndrome that occurs when the muscles around the jaw become inflamed, which sometimes happens as a result of clenching or grinding your teeth while you sleep, arthritis or injury.
What is the treatment for a sore jaw?
A night guard works to combat this issue by preventing your teeth from clenching and grinding while you sleep. At Glenora Family Dental in Edmonton, TMJ treatment starts with a consultation with Dr. VandenBrink where they examine your jaw, discusses your symptoms, and may take x-rays to determine the appropriate course of treatment. This could lead to various treatment options that will help alleviate your symptoms, or in more extreme cases, a referral to a TMJD Specialist.
If you are experiencing dental or jaw pain, seek TMJD treatment from Glenora Family Dental as soon as possible – give us a call to learn more, (780) 452-5700!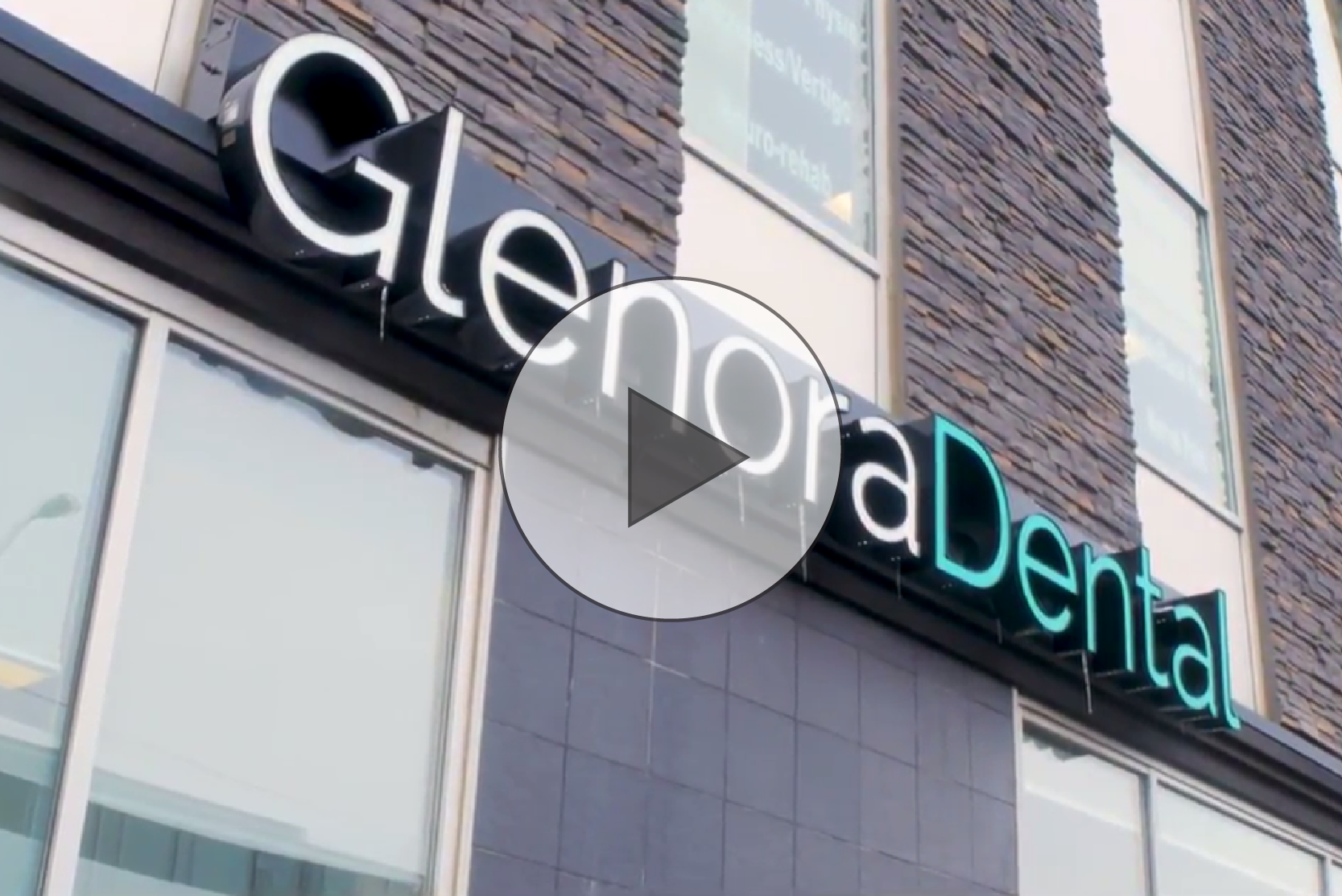 | | |
| --- | --- |
| Monday | 7:00 am - 3:00 pm |
| Tuesday | 7:00 am - 3:00 pm |
| Wednesday | 7:00 am - 8:00 pm |
| Thursday | 7:00 am - 8:00 pm |
| Friday | 8:00 am - 4:00 pm |
| Saturday* | 9:00 am - 2:00 pm |
| Sunday | Closed |
* Alternating weeks open
Dr. John VandenBrink
Tel: (780) 452-5700
10534 124 St. NW #112
Edmonton, Alberta
T5N 1S1