Announcing Our New Website!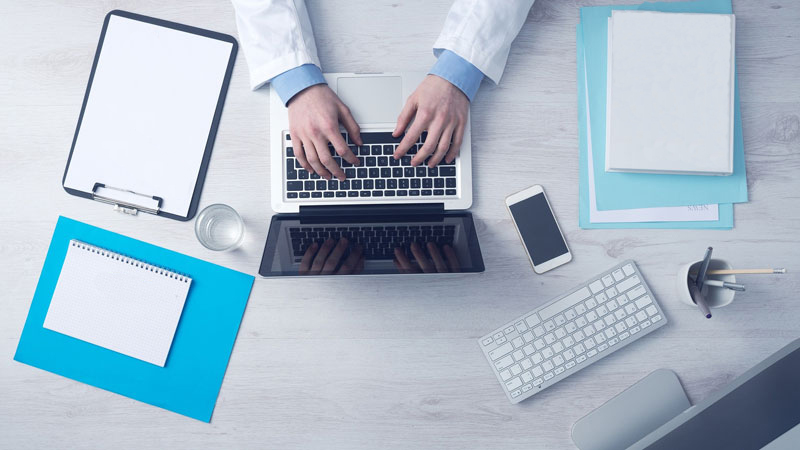 The team at Glenora Family Dental is thrilled to announce the launch of our new clinic website, designed to further support and inspire our patients, and nurture the professional, caring, and compassionate culture at our clinic.
A fresh new look and online experience

While staying true to our bright colour palette and traditional charm of the original design, we've elevated our brand by introducing a modernized poppy, cleaner lines, and punchier font.
Patient education is our key focus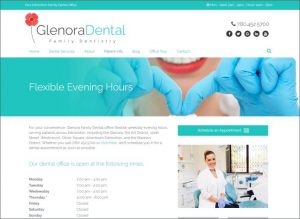 Our new site delivers rich, easy-to-read content to patients in a clean and organized fashion. If you're looking for information about general dentistry, preventive care, cosmetic dentistry, oral surgery, and more, you'll be sure to find it under Dental Services.
We offer categorized blogs on various day-to-day dental topics, and an FAQs section that answers frequently asked questions for more inquisitive learners. The Patient Info center is your hub for insurance and payment information, clinic hours of operation, and dental appointment scheduling.
Get to know us better!
At Glenora Dental, our patients are like family, and we want to know more about you! If the feeling is mutual, visit the About section of our website to learn more about our charismatic and passionate team, and what dental technologies we employ to ensure your experience with us is the most pleasurable. Get a sense of what our space looks like by taking a tour though our office gallery.
Interactive improvements
Patient communication and feedback are the ultimate tools in understanding your needs and continuous improvement. That's why you'll find RateMDs and Google review links scattered throughout the site, and social media links to join the conversation and take part in our online community. A newsletter sign-up form lives in the footer of the site where you can subscribe to appointment updates, reminders, and clinic/community news. We've also included "appointment scheduler" buttons on every internal page to make it easier for you to book an appointment with us, or give us a call.
We hope you enjoy the new website as much as we do – we look forward to continuing to improve, and provide quality dental services to you and your family for years to come!
Yours truly,
Glenora Family Dental
780.452.5700 | glenora@glenorafamilydental.com